How to choose a mattress? What is the best mattress? We know choosing a mattress can be daunting, especially since it's probably been a while since your last trip to the mattress store. We're here to help make sense of it all and provide you with everything you need to know so you can find the best mattress to buy for your lifestyle and budget.
So how do you come to know when is the time to replace your old mattress with a new one? The answer is simple. Since our ability to function depends on a good night's sleep, the evaluation can be done on the basis of your sleep set.
If you're restless, waking up in pain, not sleeping through the night, or just don't feel well rested, it may be time to consider replacing your mattress.
What type of mattress do I need?
The type of mattress each person needs varies upon personal preference. With so many variations of mattress types, often times this can be the hardest choice to make. Not to worry, below I have broken down the most common mattress types to help make your research and selection a little easier.
Memory Foam
Just like it sounds, these mattresses only consist of memory foam. Memory foam mattresses are known for their great support, pressure relief, and body contouring. Historically, memory foam has had a bad reputation as "sleeping hot". However, many newer more advanced memory foams have been designed with superior cooling properties, creating a much cooler mattress than traditional memory foams.
Best For: Sleepers who want great hug, body shaping, contour, pressure relief, and support. There is a wide spectrum of foams classified as "memory foam" and not all memory foams are created equal. A good option for sleepers who want a more pronounced hug than many hybrid or latex mattresses offer.
Latex
Built exclusively from latex foam, these mattresses are known for their cooling properties and comfort. Latex is known for its great responsiveness, comfort, bounce, and cooling.
Best For: Sleepers who want great bounce, cooling, and responsiveness. Additionally, good for sleepers who want foam, but want to stay away from the pronounced hug and contour that often comes with memory foam mattresses.
Coils
One of the most popular and widely used mattress types. Coil (aka innerspring) mattresses have one or more layers of spring coils (generally steel) that provide the support and comfort. As technology advances, the number, types, and layers of coils change. A larger number of coils typically means better comfort and support.
Best For: Sleepers who want a more traditional coil / spring feel, great bounce, cooling, and strong edge support.
Pillow-top
Falling into an array of categories (coil, latex, memory, hybrid, etc.), pillow-top mattresses have a layer of soft material either stuffed or sewn into the cover. This works to add extra comfort and cushion for the sleeper.
Best For: Sleepers who prefer a softer and more cushion comfort. If you enjoy a cloud-like type of support and comfort most pillow tops will offer the best sleeping surface for you.
Hybrids
Constructed from a combination of foam and coil layers, these mattresses usually are designed to maximize certain benefits, while also minimizing certain cons. For example, a latex + memory foam hybrid is able to deliver great bounce, cooling, and responsiveness via the latex, but also provide great pressure relief and support from the memory foam.
Best for: Sleepers who want the best of all worlds. Great bounce, support, comfort, and cooling. A good all around option that is a very good choice for the majority of sleepers.
Adjustable
As the name suggests, these beds offer the ability to change the sleeping position of the mattress, usually by elevating the feet and inclining the back. Some of these even possess the ability to vibrate, heat, and/or massage the sleeper.
Best For: Sleepers who have specific needs that would allow them to benefit from an adjustable foundation. These needs typically come from certain medical conditions, older sleepers, snorers, chronic lower back pain, among other scenarios.
What is your budget?
Budget varies from person-to-person. Just a couple of years ago the only real option was going in-store, which almost always meant overpaying for a mediocre mattress or offering your first born child up for a great mattress. The online mattress industry is helping to change that. With so many companies building exceptional mattresses at fair and reasonable prices, consumers are able to set a modest budget and get a great bed.
In this industry, more money does not always mean a better mattress. Retail store mattress pricing is dramatically inflated, often times with markups that range from 300-1,000%.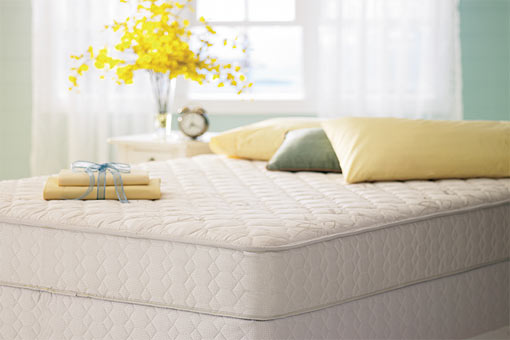 Here are some points which will help you understand better whether or not your mattress needs a replacement.
1 – When you wake up in the morning, your body experiences stiffness, aches, and numbness: When you get out of your bed in the morning and instead of feeling well rested if you feel achy all over, then it could be because of an uneven mattress. As the mattresses grow older, the depressions made by the body in them may lead to sagging areas, thus causing uneven support and pains throughout the body.
2 – You get allergies in the morning: You may have heard or experienced this, the weight of a mattress gets doubled over the years. This could be because of the fact that mattresses are full of little critters and also the dust mites that tend to gather with time, which could lead to allergies. If your mornings are spent sniffing and sneezing, then maybe it's time for you to get rid of your old mattress and get a new one.
3 – You feel tired all the time: This is a chain reaction that occurs after a single cause, and that cause could be your mattress. If your nights are spent tossing and turning, you are deprived of proper sleep, which in turn leaves you with a feeling of fatigue constantly. Your mattress may not be providing you with the necessary comfort and support leading you into sleepless nights. When your sleep quota remains incomplete, the tiredness surrounds you all day.
4 – You sleep better everywhere but your own bed: If you get good rest when you're sleeping somewhere else, say hotels, and you don't get the same kind of sleep in your own bed, then maybe it's time you consider changing the mattress you're using. Take a good look at the kind of mattress you feel comfortable in, and when you go out to buy a new mattress, what you observed may come in aid.
A good mattress should be able to provide you with the necessary comfort. Before buying a new mattress, make sure that you have your requirements all laid out so that you will not have to worry about anything later on. Remember, buying a mattress is not just buying, it's an investment. Therefore, make sure you choose nothing but the best.
So when you head home today, subject your mattress to a thorough evaluation and if it does show signs of wear and tear, you know it's time for a change. Switch to a better mattress and pamper yourself and your family to a restful sleep only to welcome each morning with renewed energy and enthusiasm.